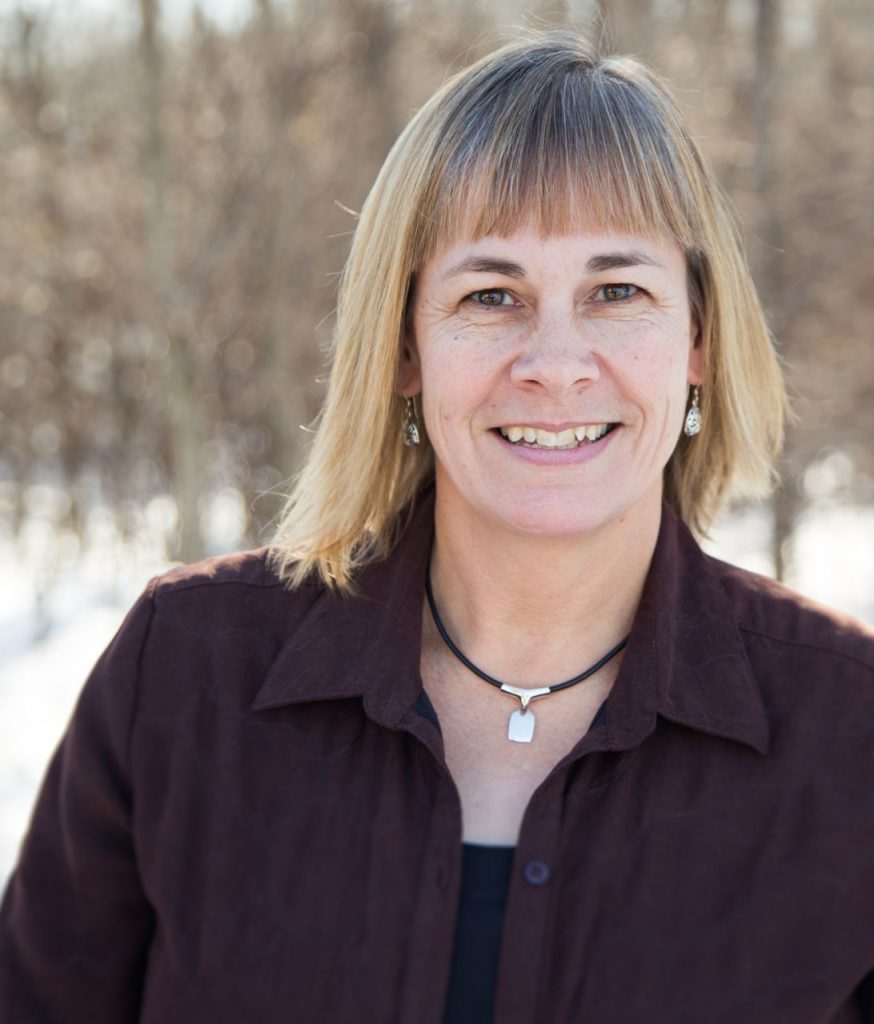 What I do
Hi, I'm Sharon Brodin. I help small businesses and non-profits connect and build relationships with their target audience through high-quality content marketing.
I do this by writing clear, concise SEO-optimized content for their websites, newsletters, emails, blogs, lead generation pieces and other marketing tools. I often do the graphic design for these projects, too.
Who I work with
I specialize in working with organizations in the outdoor industry: resorts, outdoor ministries, gear manufacturers, camps and campgrounds, and others that serve the outdoor market.
I also work with non-outdoor small businesses and non-profits in my local Minneapolis/Saint Paul area. I love meeting my clients face-to-face!
What makes me different
Because I have 28+ years of graphic design experience, I can offer professional formatting and design of all the projects I write. I'll make sure the words and design work together so your marketing pieces are readable, functional and attractive. This means a more streamlined process for you, and likely less money, too.
I thought professionals always followed through on commitments, met deadlines and did their best job for their clients, but I'm learning that's not always the case. If you're looking for someone like that, I always do my best to…follow through on commitments, meet deadlines and do my best work for each of my clients.
What others say about me
Here are some of the kind things others have said about me:
"She took the extra time to figure out what we wanted to say and the feel for our business…"
"She was timely and right on the spot. We highly recommend her services…"
"Her work is excellent and thorough…"
"…dependable, responsible, honest and extremely courteous…"
"I appreciate your attention to detail, your creativity and your initiative."
"…someone you can trust, someone that will listen and have your best interest at heart, and someone that will go the extra mile to make sure the job gets done right…"
"…strong character and work ethic, a desire to serve…"
"She has an eye for detail but also sees the big picture, is flexible yet steadily persistent…"
"Sharon's attention to detail combined with her relaxed personality brings the best out of every situation."
"Sharon is fantastic."
I don't take that lightly! I work hard to live up to these words.
How I can help you
Is it a challenge to grow your website traffic? To convert your leads into customers? To stay in touch with them to keep building your relationship? We can help you by providing done-for-you content marketing bundles:
Educate your prospects and customers through an active blog while establishing you as an industry expert and someone they can trust.
Connect you with your prospects and customers, and nurture your relationship with them through regular email newsletters.
Connect you with your potential customers in the world of social media through posts relating to your blog posts.
We also offer add-on services to either get you ready for the content marketing bundle of your choice, or to take the next step in quicker lead generation.
About My Outdoor Blogs
I own and maintain two outdoor blogs:
Twin Cities Outdoors—TCO is the easiest way for Minnesota's Twin Cities residents and visitors to find nature-based outdoor recreation near them. We point readers to local places to hike, trail run, bike, paddle, camp, cross country ski and snowshoe. The site also covers educational opportunities, resources, gear reviews, and local outdoor businesses and non-profits. I publish a twice-monthly email newsletter called Outdoorsy Stuff.
Heaven and Nature—Over a period of 2.5 years I wrote and invited other Christians in the outdoor niche to write devotionals for a book called Heaven and Nature Sing: 365 Daily Devotionals for Outdoor and Nature Lovers. I self-published it in Spring 2022 and then launched the Heaven and Nature website as its platform. The site includes an active blog and a twice-monthly email newsletter.
If you fit the ideal audience for either of these websites, I'd be honored to have you join us!
About Sharon
I love the outdoors and nature! I enjoy canoeing, kayaking, cross-country skiing, snowshoeing, hiking, camping, riding horses…you get the idea. I'm an amateur nature photographer. The photos on this website (except the ones with me in it that aren't selfies!) are ones I took in various beautiful places around the US.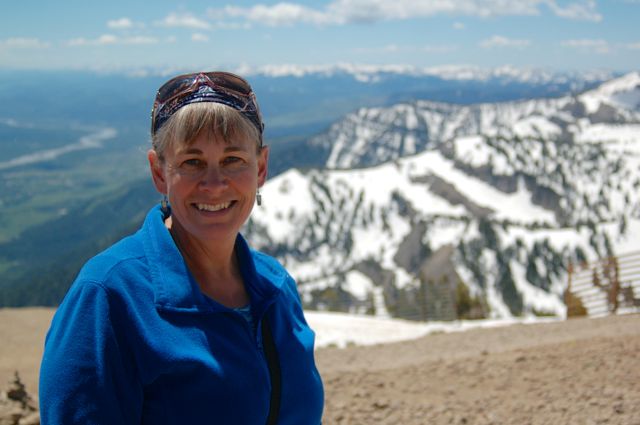 I've been married to my husband, Nick Brodin, since 1992. We've raised three great kids, a daughter and two sons, who are now in their 20s. Our daughter is married to a terrific guy, they had their first child in July of '22 and are expecting their second in January 2023—so I'm a grandma now! I have absolutely loved being a wife and mother through the years. I hear being a grannie is even better 🙂
One of our family adventures I'll never regret is homeschooling our kids, K-12. My full-time self-employment journey began as they were finishing high school. I decided to go back into the graphic design and copywriting world I had left when our kids were little. I added some more training and experience and opened shop under my own name in 2014. I changed the name to Brodin Press in 2017 to more accurately cover all my various projects.
I was a music major in college way back when, and am still actively involved in music, mostly at my local church. I taught private piano lessons for 22 years from my home. I'm blessed to have a 5-foot grand piano in my living room. Since I work from home I can take frequent breaks to play it. It's a wonderful break to sit down with Beethoven or Chopin from time to time!
I love Jesus and am incredibly grateful for my Christian roots.