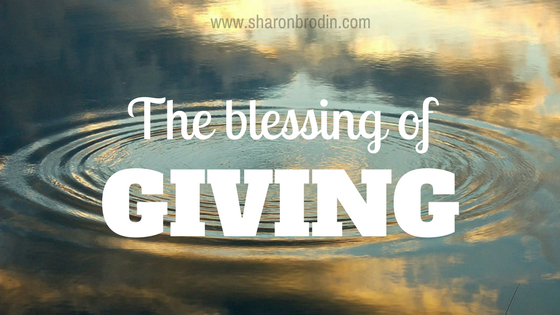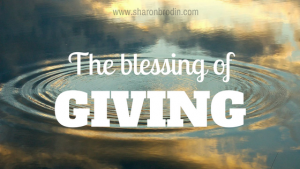 According to The Paradox of Generosity (Smith/Davidson, 2014), people who habitually give more are happier and healthier. What's true on a personal level can also be true on a business level. And generosity—giving—isn't limited to money.
Giving of our specialties, talents and skills is often even more meaningful to both ourselves and those we give to. Maybe because it's more personal. We're not just writing a check, but giving part of who we are.
I'd like to tell you about three businesses that have experienced the blessing of giving in three very different ways.
Installation Solutions—A family in need receives a freshly remodeled home
Installation Solutions builds and installs various elements within retail stores, restaurants and banks. From their home office in Champlin, Minnesota they've worked with some of the largest retailers in the world. They even won a prestigious General Contractor industry award this year.
Financial giving has always been part of their business model. This summer they wanted to go a step further with one of the non-profits they've supported, Urban Homeworks, also in the Twin Cities.
On a Saturday in August, Installation Solutions sent a volunteer crew to a duplex that needed demolition and remodeling to prepare for a family needing a home. They had another team in the office supporting those in the field.
They were able to accomplish several major projects in that one day including the front and back porches, kitchen, stairs, windows, main level floor and more.
Isaac Bindert, president of ISI, said of this project
"This was a perfect opportunity to give back to our community, and look beyond ourselves. In fact, the experience was so incredible we are planning another project next spring."
Gunflint Lodge—Military veterans and their families receive an all-inclusive vacation
Gunflint Lodge is a resort in the far north of Minnesota outside Grand Marais. They're known for the beauty of their north woods location, the many activities provided for their guests, and their delicious restaurant cuisine.
Their guests have come from all over the world, but their favorite week of the year has come to be the one surrounding Veteran's Day, November 11.
That week they open their resort exclusively to U.S. military veterans of Iraq and Afghanistan. They're invited to bring their families and spend five nights for an all-inclusive vacation, completely free of charge.
The Lodge partners with Wounded Warrior Project and Team Red, White and Blue for this week. In the three years they've offered it, they've welcomed 67 families.
Bruce Kerfoot, president of Gunflint Lodge, said,
"It nearly brings tears—families who have not had a vacation in years, families with no money, vets who have deployed many times leaving their families with little to live on, etc. 
"This gives us more good feelings than anything we do all year. It is our salute to those who have given so much."
ReJoyed—Creates new from old, and supports women who are moving toward a new life
It's not just businesses with million-dollar budgets that can bless others through giving, though.
Kirsten Voorhees is the owner of ReJoyed, a micro-business based out of her garage in Tampa, Florida. Kirsten finds used metal, wire and wood, and repurposes it into handmade jewelry and home decor, often stamped with inspiring words.
She's seen her pounding, stamping and creating grow from a need for personal therapy to a real business. Her sales have tripled in three years.
Each year Kirsten holds a ReJoyed Fundraiser with a percentage of the profits going to a 501c3 called I Am Freedom Girl. This non-profit focuses on outreach to vulnerable women in the Tampa Bay area, especially those in the strip clubs.
She loves the fundraising aspect of her business:
"The ReJoyed tagline is: Something completely new from something completely used. And I Am Freedom Girl works with women who've been used and hurting, and moves them toward a new life.
"It's my dream to some day make it so ReJoyed will be able to provide a source of income for some of these women as well. For now it's a great way to fundraise and get the message out about both."