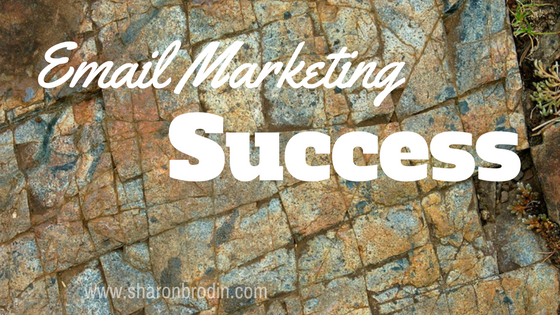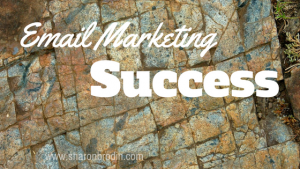 In the February issue of Bite-Size Marketing Digest, we talked about how email marketing is trouncing social media in getting new customers.
(For a quick review of the content in a SlideShare deck, click here and scroll to the bottom.)
But what exactly is email marketing? What are the keys to using it successfully?
Email marketing is a highly effective marketing tool if you follow a few basic best practices. It doesn't have to be complicated
I've gathered 10 tips to get you started on your way to email marketing success.
1. Build a great in-house mailing list.
Remember last months' newsletter article about using bait? (If you don't, you can read it here) The huge advantage of building your own in-house list is having a list full of those who already know you, trust you and are interested in what you offer.
You can rent a list too. But make sure it contains names that fit your target audience. And know you'll need to spend more time building trust.
2. Use an email marketing service.
You've heard of these and maybe even have an account with one of them: MailChimp, A-Weber, Constant Contact, iContact, Get Response. There are many.
Using a service rather than your own business email account is a must. It's much easier, you can be sure you're abiding by the spam laws, and it's trackable.
3. Set up your email campaign as an autoresponder series.
You can design email campaigns around a special offer, a regular feature, a welcome for new sign-ups. Whenever you want to engage your list directly.
When you write and place your emails in an autoresponder sequence, all the work is done upfront. Then it's simply triggered automatically over and over again, by an action either by you or your reader.
4. Give your audience something they can use. Be helpful.
If each email has enough helpful, valuable content to make it worth the read, your audience is more likely to open the next one…and the next one.
If all you send are sales pitches or info about your company, they'll quickly trash them, unless they happen to need what you're offering that moment.
5. Stick to one topic per email.
Keep it focused. In marketing lingo that's called "The Power of One."
6. Tell a story, or pull in a current event or cultural icon.
Being entertaining or relevant can make your emails more enjoyable. Telling stories, especially personal ones, helps your readers get to know you. It makes them feel like they've got the inside scoop.
7. Lead them to a landing page for the sale.
The goal of your email (in fact, the goal of the sequence) is to get your readers to click a link that takes them to a landing page. Your landing page will do the selling.
8. Test to see what works.
Test subject lines, test calls-to-action, test length of email, test when to send. Split-testing is a common feature in most email marketing services.
Even the most experienced and successful marketers test every offer. (That's one of the reasons they're successful—they never assume they know what will work!)
9. Use what works, toss what doesn't.
Self-explanatory.
10. Segment your list to become highly targeted.
Send one offer to prospects and another to current customers, for example. You can focus your offer to each segment and speak directly to them, rather than generally.
Another way to segment is to set up a campaign that's triggered by a sign-up or purchase.
So, keep these tips in mind…
…when you set up your next email marketing campaign—or your first. You can become an email marketing success story.
Would you like help being an email marketing success story?

Give me a call (952-222-0620) or email: sharon@sharonbrodin.com