Your business's website needs to be written and designed for two different audiences: your target audience (your users) and Google (and the other search engines).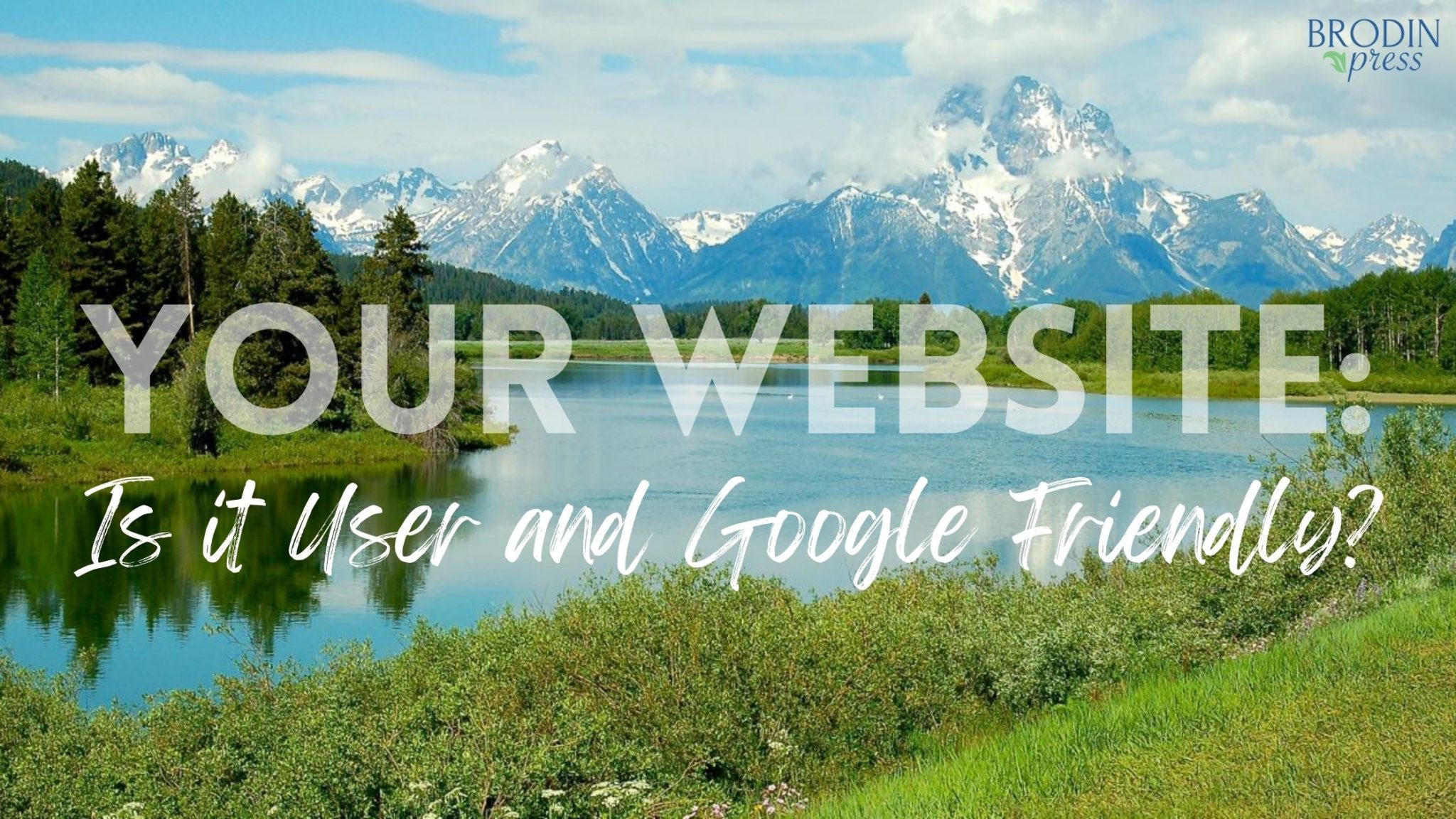 (Updated September 2021)
The handy thing is that when your website is user-friendly it's also Google-friendly, and vice-versa.
Here's what I mean…
What a User-Friendly Website Looks Like
A user-friendly website boils down to:
Is it clear what you do and who you do it for?
Is it easy for users to find their way around and get answers to their questions?
Can they trust you?
Let's break that down…
Is it clear what you do and who you do it for?
Can a new user learn within 3-5 seconds who your target audience is? This can be communicated with your business name and a short tag line right at the top of your home page (and every page—not every visitor starts on your home page).
If your audience is local, is your location prominent? You'd be surprised how many locally-based businesses forget that people all over the world can see their website. Some bury their location deep inside their site…and some don't give their location at all!
Does your home page expand on—clearly and briefly—what you do and who your audience is, so there's no doubt in the user's mind?
Do you have images or videos that support that?
Is it easy for users to find their way around and get answers to their questions?
Do you have clear navigation with straightforward titles?
Can users get to where they need to go with the minimum number of clicks?
Is your contact information (at least phone number and email) on every page? Do you offer more than one way for prospects to contact you?
If there are common questions you're asked frequently, do you have an FAQ page?
Can they trust you?
Do you have an effective About page?
Do you have blog posts, ebooks or other content that shows you're an authority in your industry or niche?
Solid content also helps educate your users who are researching and not yet ready to buy—which is most of them!
Do you collect and display customer testimonials? These are very powerful, especially if they're not anonymous. Video testimonials are especially effective.
Do you have media mentions you can include? Awards you've won?
What a Google-Friendly Website Looks Like
Let's go right to the horse's mouth—Google itself.
Google's Search Console offers these tips in order for Google's algorithms to find and list your website through organic search:
"Give visitors the information they're looking for"
"Provide high-quality content on your pages, especially your homepage. This is the single most important thing to do."
Google wants to be sure it's sending people to an appropriate, trustworthy site.
"Make sure other sites link to yours"
Google looks for "natural" links—other sites that link to yours because your content is valuable and helpful. These are known as inbound links or backlinks.
Examples include: Membership sites like Chambers of Commerce and associations…blogs like yours that link to your site within a blog post…social media shares that draw readers to your site.
These types of links tell Google that others think your website is good, too. The best inbound links come from other authoritative websites.
"Make your site easily accessible"
The best way is with simple, logical, organized navigation. Keep in mind Google's spiders can't read the text embedded in images or videos, so be sure all important information is also in text.
"Things to avoid"
Don't "keyword stuff" to try to trick Google. It doesn't work! They stay on top of the tricks and revise their algorithm regularly.
Beware of anyone who guarantees high ranking on Google. Some of these companies are legit, but others use deceptive means to try it. If you end up with one that tries to game the system, you could end up on Google's blacklist.
Don't rely on images to display important content like H2 tags. Search engines can't read text embedded in images.
More Recent Google Requirements for Strong SEO
There are two requirements Google has been getting more serious about recently:
As everything else Google requires, these make for a better user experience. So when you adjust and adapt your website to make Google happy, you're also making your users happy!
Do you need an audit of your website so you know it's working as hard as it can to help promote your business or non-profit? Start by going over the tips here and making any changes you need.
Would you like help with that? Let's talk! sharon@brodinpress.com • 952-222-0620
Related posts: